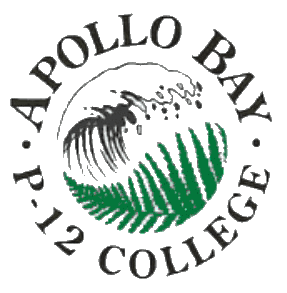 Week 3 Wednesday 21st Oct 8:45am Apollo Bay Preschool
Junior School leaders distribute Prep Enrolment packs
Week 4 Wednesday 30th Nov 11:15am – 12:00pm
Apollo Bay Preschool Preps visit Kinder "Get to know you" play and tour of Kinder
Week 5 Wednesday 6th Nov 9:15am-10:15am Apollo Bay Preschool Year 5 Buddies visit Kinder Shared reading experience and play
Week 6 Wednesday 13th Nov 9:50am-10:30am Apollo Bay P12 College Kinder students visit Junior School Literacy activities
Kinder students bring play lunch to eat with Year 5 buddies
Week 7 Wednesday 20th Nov 11:30am 12:00pm Apollo Bay P12 College Kinder students visit Junior School Maths activities with Preps in classrooms
Week 8 Wednesday 27th Nov 9:50am-10:30am Apollo Bay P12 College Kinder students visit Junior School Literacy activities in classrooms Kinder students bring play lunch to eat with Year 5 buddies
Week 9 Monday 2nd Dec 9:15am-10:15am Apollo Bay P12 College Kinder parents attend information session in college Library * Parents only, Kinder students to attend normal Kinder session Information session and school tour for parents
Parents to bring their completed enrolment packs to this meeting
Week 11 Wednesday 18th Dec 9:00am – 10:30am Apollo Bay P12 College Parents to bring Kinder students to School
Kinder students visit their new classroom without parents to meet their classmates and new teacher for 2020.
Tea & coffee available for parents in College Library
Thursday October 24 from 12pm
Bring your family and friends to get the place looking spick and span before our Open Day Friday
​
Date Fri 25th October
Early Childhood Festival & Preschool Open Day
Children have the right to be healthy, safe and happy' is based on Article 24 of the United Nations Convention on the Rights of the Child (UNCRC).
Children's Week celebrates the right of children to enjoy childhood and showcases children's achievements.

This year, we're hosting Creative Connections at Apollo Bay Preschool to highlight the importance of children's health and wellbeing.
A day of arts and fun for all local families and the wider community.Thanks to the Dept of Education for a grant to help make this happen
A unique collaborative event between Apollo Bay Arts early childhood organisations in the areas of arts,
health, safety, and education.
A chance to build connections with each other, artistic performers including Hoop Sparx and educational & health care professionals all in one place.
You can enjoy the fun and free Children's Week event
See what else is happening in our local community at